150cm Tall
To Hire: £35.00 each incl. VAT
Replacement Value £200.00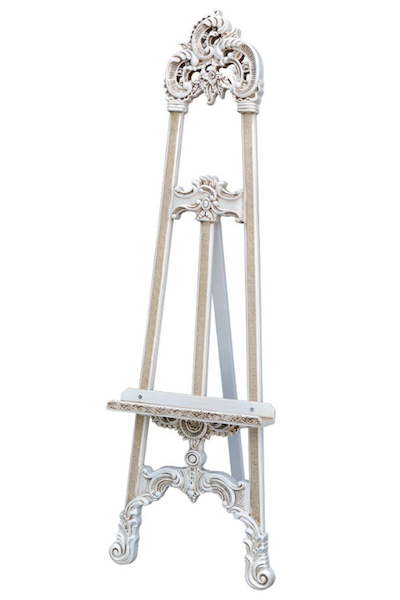 150cm Tall
To Hire: £35.00 each incl. VAT
Replacement Value £200.00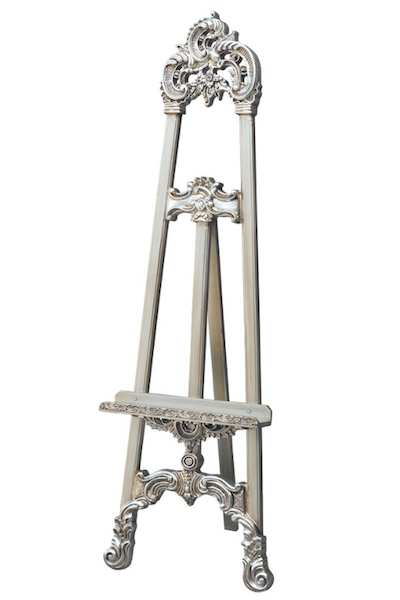 150cm Tall
To Hire: £35.00 each incl. VAT
Replacement Value £200.00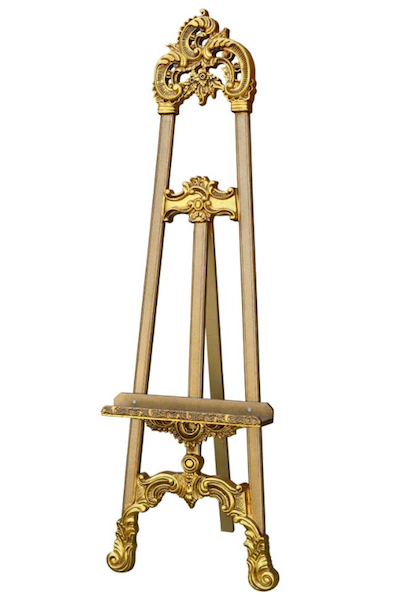 This a rugged plated steel easel that was designed to fill the need for a low cost quality Easel. It features vinyl feet and unique sliding holders that adjust to hold any sign from 6 inches to 6 feet. This easel stands almost 5 Ft. tall and weighs approximately 1.5 kg. It has no loose parts and is

Available in Chrome Only.
Suitable for Mail Order.
To Hire £20.00 each Inc VAT
Replacement Cost £54.99 each Including VAT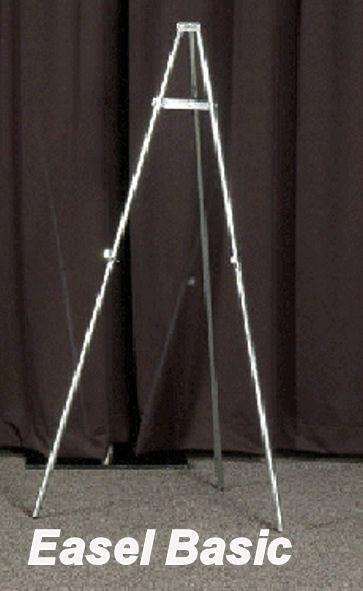 A very sturdy Aluminum easel, At 1.5m. tall it features three levels of holders located on the front legs that fold flat when not in use. Rubber feet to prevent damage to floors. Folds flat for easy storage, contains no loose parts and requires no assembly.

Available in Gold Grain Finish Only.
Suitable for Mail Order.
To Hire £25.00 each Including VAT
Replacement Cost £89.99 each Including VAT